REPRODUCTIVE HEALTH SERVICES
Locations:
13233 Executive Park Terrace
Germantown, MD 20874
301-353-9200/ 800-848-5471

The Riggs Building at University Blvd
7411 Riggs Road, Suite 300
Hyattsville, Maryland 20783
301-434-2300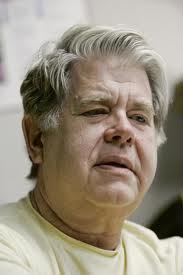 Abortionist - LeRoy Carhart


News Links:

Feb. 8, 2013 -
Patient Dead from Horrific 33-week Abortion Injuries


History of abuse - notorious botched up abortions, illegal activity - see link from Operation Rescue




POTOMAC FAMILY PLANNING CENTER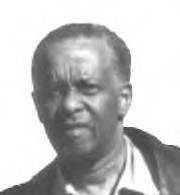 Abortionist: Earl McLeod
Potomac Family Plannng Center
966 Hunger Ford Drive, Suite 24
Rockville, MD 20850
301-251-9124
Owner/Abortionist: Earl N McLeod
Links for More Information
Earl McLeod has been named in the wrongful deaths of two young women, Jennifer Hallner and Kelly Morse. Lt. Graham, paramedic with the Rockville Fire Dept stated, "Emergency care received by Mrs. Hallner at the Potomic Clinic was improper and reckless. Furthermore, had a proper standard of care been given, Jennifer Hallner may not have died." McLeod's license was suspended.
In 1997, McLeod, under oath stated he had performed 150,000 to 200,000 abortions!
Taken from a flyer by WAKEUP (Women Against the Killing & Exploitation of Unprotected Persons)

WOMEN'S HEALTH CARE CENTER
or WOMEN HEALTHCARE CENTER
www.womenhealthcarecenter.com

8311 Wisconsin Ave #C14
Bethesda, MD
301-654-5225

9061 Shady Grove Court
Gaithersburg, MD 20877
301-921-8600

Abortionist: Alan J. Ross
AMERICAN WOMEN'S CARE or SILVER SPRING FAMILY PLANNING
1111 Spring St. Suite G2
Silver Spring, MD 20910
240-691-4390
M-F 9am-5pm, Sat 9am-Noon
www.silverspringwomenscare.com
Abortionist: Leeroy Mark Clarke

GYNECARE CENTER
(CLOSED)
Ste 300, 877 Baltimore Annapolis Blvd
Severna Park, MD
Abortionist: Romeo Ferrer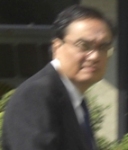 LICENSE SUSPENDED on Sep. 8, 2010.
Killed woman (2006) during a second trimester abortion after he overdosed her on pain-killing drugs while failing to monitor her vital signs.
Ferrer Closes Abortion Mill
- after a 10-yr campaign by dedicated pro-life organizations such as
Defend Life
of Maryland and
Operation Rescue
.
AMERICAN WOMEN'S SERVICES
Maryland locations: Baltimore, Cheverly, Frederick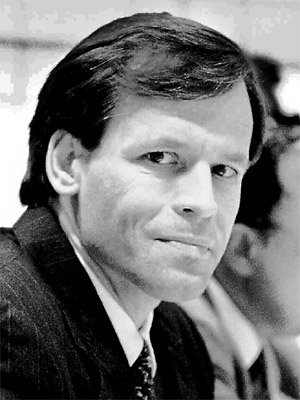 Abortionist -Steven Chase Brigham
CHARGED WITH MURDER - Trial set for June 4-15, 2012
Ordered to stop illegally performing abortions in Maryland
Owns American Women's Services in four states - New Jersey, Pennsylvania, Maryland and Virginia
- Ordered to stop performing abortions in Maryland (not licensed in MD) by Maryland Board of Physicians, botched abortion on 18 yr. old
- Elkton, MD police found 35 frozen late-term babies (20-35 weeks) killed by abortion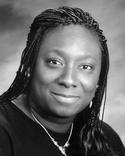 Abortionist - Nicola I. Riley - LICENSE SUSPENDED, CHARGED WITH MURDER - Trial set for June 27- July 18, 2012
Abortionist:George Shepard, Jr. - LICENSE SUSPENDED
News Links of Abuses:



PLANNED PARENTHOOD OF METROPOLITAN WASHINGTON - Silver Spring site




1400 Spring Street

Silver Spring, MD 20910

301-608-3448


News Links of Abuses:
Planned Parenthood of Metropolitan DC
Read LAWSUIT - 50 Million
Settlement against Abortionist Colin St. Patrick Walters - see page 2 of Defend Life Newsletter
Planned Parenthood Reveals Disturbing NAF Connection - Planned Parenthood Willing to hide sex trafficking of minors
Sting Operations by Live Action Org
Planned Parenthood willing to aid and abet sex trafficking of minors
Abortionists:
Leigh Ellen Watlington,
Leeroy Mark Clark
Colin St. Patrick Walters
(Also works in DC and VA)
Links for More Information
Leigh Ellen Watlington
- Maryland Board of Physicians (enter name here)
METROPOLITAN FAMILY PLANNING INSTITUTE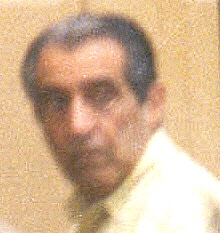 Abortionist: Abolghassem-M Gohari
Maryland Board of Physicians: Fine of $10,000, probation for a minimum of 1 year with terms and conditions. The board found the physician engaged in unprofessional conduct in the practice of medicine. See link, add last name scroll to Disciplinary Actions
Metropolitan Family Planning Institute
5915 Greenbelt Rd
College Park, MD
301-474-5300

Other Locations:

9063 Shady Grove Court
Gaithersburg, MD 20877
1-800-335-1050
301-921-0077
5625 Allentown Road, Suite 203
Camp Springs, MD 20746
Links for More Information